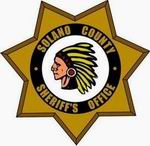 How to Contact Us
Contact Person(s): Questions about fees, services and/or required documents not addressed by this web site can be directed to the Civil Division public information number listed below. We are please to be of service to you.
Fairfield Office
530 Union Avenue, Suite 100
Fairfield, California 94533
Email: [email protected]
(Located on the first floor of the courthouse building)
Click here for Map Quest directions to our Office @ Map Quest.
Civil Office Telephone and Fax Numbers
:
Fairfield Public Information Number: (707) 784-7020
Fairfield Fax Number: (707) 421-7027
Hours of Operation
:
Fairfield Office: Monday – Friday 7:30 AM to 5:00 PM (excluding holidays)
Languages Spoken by Staff:
English/Spanish