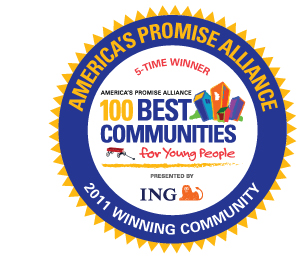 The place for people to live, learn, work and play …
Solano County is a special place, with its inviting mix of rural and suburban lifestyles and easy access to all of the urban amenities associated with two of the nation's most dynamic metropolitan regions.  Situated midway between San Francisco and Sacramento—the State capitol, Solano County is home to rolling hillsides, waterfronts and fertile farmland. County residents can enjoy day trips to the San Francisco Bay area, Lake Tahoe region and the Napa and Sonoma Valleys. Thanks to a mild climate, plenty of open space, proximity to lakes, rivers and mountains, residents can enjoy year round outdoor recreational activities like fishing, boating, skiing, hiking and biking.
Solano County is a growing community that reaps the benefits of its ideal location for those who live and work here. The blend of agriculture, corporate business and pleasant lifestyle enhance the attraction of Solano County. The County limits residential and commercial development outside of cities, thus preserving approximately 80 percent of the land for open space or agricultural uses. Blessed with a thriving agricultural economy, the county is also home to biotechnology and other growth industries.
With its strategic location, affordable housing, natural and human resources, history of responsible land use planning and attractive quality of life, Solano County is entering the 21st Century with a promising future as a place to live, learn, work and play.  The America's Promise Alliance has affirmed this fact five times, naming Solano County as one of the 100 Best Communities for Young People—the only California community with that distinction.

Commitment to Service …
Solano County's future is promising indeed. But ensuring that all of its residents share in that promise will require the concerted efforts of citizens, businesses, community groups and governments at all levels. And County government, in particular, has a critical role to play.  As the only countywide general purpose local government, the County is in a unique position to facilitate and coordinate the work of the cities, school districts, special districts and other agencies. The County is specifically charged by the State with providing services to those most at risk. The County provides a variety of services aimed at improving the lives of children, women, men and the elderly. Through countywide planning and coordination, the County's role in health care includes providing clinical services and health care assistance to the poor and disabled, providing alcohol, drug and mental health services and protecting the community from public health threats such as communicable diseases.
The County also plays a lead role in coordinating countywide responses to domestic violence and terrorism or other emergencies. We have primary responsibility for dealing with criminals after they have been arrested (jail, prosecution, probation) and for providing law enforcement services in the unincorporated area of the county. The County also supports other local governments through efficient property tax collection as mandated by the State, County and local jurisdictions.
While focusing on the Board of Supervisors' priorities, the County makes every effort to operate its programs and services as efficiently and effectively as possible, using technology and creativity to increase productivity and enhance the quality of services provided to citizens. The shared vision of the Board of Supervisors, County employees, volunteers and community partners is the strong commitment to service. We take pride in providing the residents of Solano County the place for people to live, learn, work and play.