Release of Solano County Nonprofit Capacity Diagnostic Findings
First 5 Solano, in partnership with Solano County Health and Social Services (H&SS) has collaborated with Learning for Action to develop and conduct an assessment of Solano County nonprofit capacity to promote an understanding of the current landscape of capacity building needs and services in Solano County. The results of the assessment have been published in a report entitled "
Solano County Non Profit Capacity Diagnostic Findings
" This report includes recommendations for future actions in the area of Solano nonprofit capacity building.
On June 27th Solano County H&SS and First 5 Solano Hosted a
Nonprofit Capacity Building Learning and Information Session
. Over 75 nonprofit and community leaders gathered to hear the results of the report; and to learn about the 7 dimensions of nonprofit capacity, and the "Vision and Impact" model as their foundation for achieving success.
Click here for the full report
Click here for the executive summary
July-School Readiness (click here for more)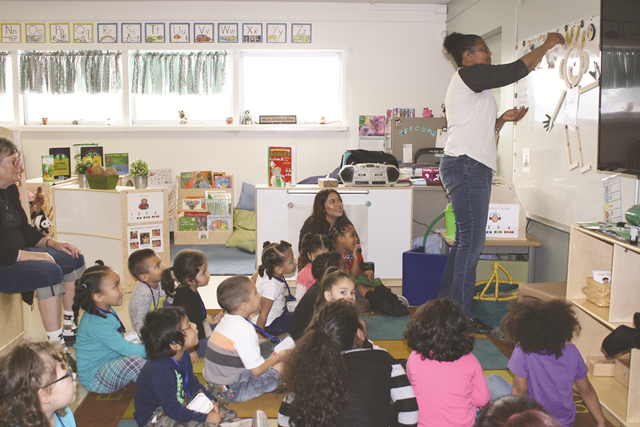 Your child many be starting preschool or kindergarten soon! This is an exciting time but it can be scary too. You may have questions about whether your child is ready to go to school or you may be wondering on how you can get him off to a good start. Here are just a few suggestions to make it an easy transition for everyone:
Visit the school your child will be attending and if possible meet the teacher before school starts.
Adjust to new bedtimes or wake up times a few weeks before school begins.
Read books together about starting school. Ask your librarian for some suggestions.
Enjoy your child's new independence. This is an important time in your child's life. The more prepared you and your child's school are, the more prepare your child will be!
Independence Day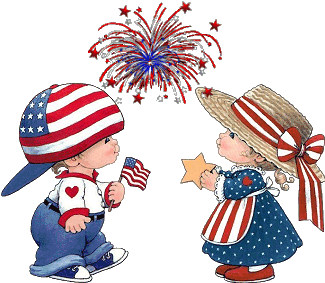 Independence Day is annually celebrated on July 4 and is often known as "the Fourth of July". Families often celebrate Independence Day by hosting or attending a picnic or barbecue; many take advantage of the day off and, in some years, a long weekend to gather with relatives or friends. Decorations (e.g., streamers, balloons, and clothing) are generally colored red, white, and blue, the colors of the American flag. Parades are often held in the morning, before family get-togethers, while fireworks displays occur in the evening after dark at such places as parks, fairgrounds, or town squares. Whichever way you decide to celebrate here are just a few suggestions to keep everyone safe.When Barbequing:
Declare a three-foot "kid and pet-free zone" around the grill to keep them safe.
Avoid loose fitting clothing around the grill.
Keep cold foods cold and hot foods hot to avoid food borne illnesses.
When Celebrating:
Never allow children to play with or ignite fireworks. Sparklers alone account for one quarter of emergency room fireworks injuries.
If you set off fireworks, keep a bucket of water handy in case of malfunction or fire.
Keep pets indoors away from loud noises.
Around Water:
Have young children and inexperienced swimmers wear a Coast Guard-approved life jacket.
Keep a close eye and constant attention on children and adults around water. Wave action can cause someone to lose their footing, even in shallow water.
Limit exposure to direct sunlight between 10 a.m. and 4 p.m., and wear a broad-spectrum sunscreen. Reapply sunscreen often. Remember to drink plenty of water regularly, even if not thirsty.
For more safety tips go to: http://www.redcross.org/news/article/Red-Cross-Issues-Safety-Tips-For-4th-of-July-Holiday
Parent's Day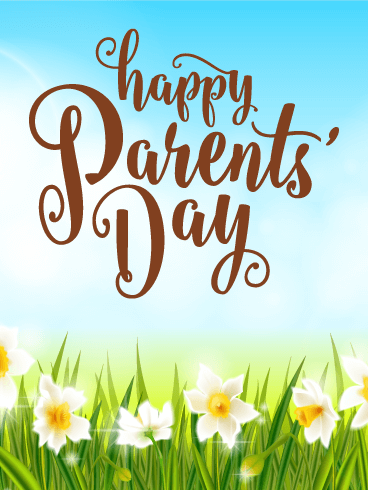 Yes parents, this is a real holiday! Parents' Day is celebrated every year on the fourth Sunday of July. It became an official holiday in 1994 and is a time to honor parents for the hard work they do of raising the next generation. Here are just a few activities to do with your kids on Parent's day:
Build a simple bird feeder
Put on a show with toys
Make bubbles
Camp out in the living room
For more activities and information go to:
https://www.babycenter.com/0_10-simple-fun-activities-for-parents-and-preschoolers-to-do_64431.bc
Pre-K Academies
First 5 Solano Children and Families Commission provide funding to offer Pre-K academies in Solano County. Pre-K academies are 4 week sessions that give children who have never had a prior preschool experience the opportunity to develop social skills and abilities necessary for a successful transition to kindergarten. For more information on Pre-K academies contact Juanita Morales at 707-784-1339 or visit
www.first5solano.org
2018 Pre-K Academies

District

Contact

Phone

Dates

Times

Dixon Unified

Tanya LaBass

707-693-6300 ext. 8027

6/11-7/6/2018

8:30-12:30 M-F

River Delta Unified

Nicholas Casey

707-374-5335

06/4-06/26/2018

8:30-12pm M-TH

Vacaville Unified

Rene Yeasted

707-453-6143

07/10-08/03/2018

8:15-12pm M-TH

Fairfield Suisun Unified

 

Maureen James

707-372-5195

07/02-07/31/2018

8:15-11:45 M-TH

Fairfield Suisun Unified

Cheryl Stumbaugh

707-422-7106

06/04-06/28/2018

9:00-12pm M-TH

Travis Unified

Connie Green

707-437-8202

06/11-07/03/2018

8:30-11:30am M-F

Vallejo City Unified

 

Manuela Jacques

707-556-8921 ext.50210

07/10-08/04/2018

9-12pm M-TH

ChildStart Inc. Vallejo

Susan Smith

707-252-8931

07/18-08/12/2018

8:30-11:30 M-F

New Dawn Vallejo

Stacey Bowman

707-656-4445

07/09-08/03/2018

8:30-12:30pm M-TH

Benicia Unified

June Regis

707-747-8367

07/05-07/31/2018

8:30-11:30 M-F
Help Me Grow - Resource and Referral
| | |
| --- | --- |
| Help Me Grow Solano is a community-based resource and referral center that connects families, caregivers and educators to services related to health, development, behavior, and learning in children ages birth through five years, as well as a variety of other community services. Help Me Grow Specialists offer a non-judgmental and compassionate approach, listening, and finding services that are appropriate and available for the child(ren) and family, including follow-up to make sure the services were provided. Help Me Grow Specialists are accessible Monday through Friday 8:30AM to 5:00 PM by calling the toll-free number (844) 501-KIDS (5437), through helpmegrowsolano.org, or at Solano Family & Children's Services: (707) 864-4634. | |
Monthly Theme Pages    Education & Development           Family Resources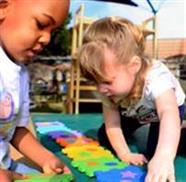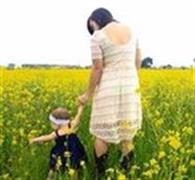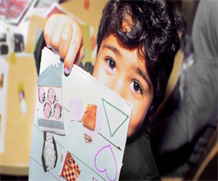 Commission Meetings
First 5 Solano holds regular meetings; please click this link for schedule and agenda details.