2018 coastal cleanup day
check back SOON for details....
2017 WAIVER
2017 Waiver-additional signatures
2017 WaiveR (IN SPANISh)

2017 Cleanup RecaP

Start planning TO bring your own (byo) below and use eco-friendly transportation to reduce your environmental footprint:

Bring a bucket or reusable bag to the Cleanup for collecting trash (many Cleanup sites are equipped with dumpsters or roll-away bins so you can dump what you collect and bring your bucket or reusable bag back home).
Bring pair of reusable gloves from home, instead of using the disposable plastic gloves provided at the Cleanup.
Bring a filled, reusable water bottle to the Cleanup.
Use public transportation, bike, or carpool to your Cleanup.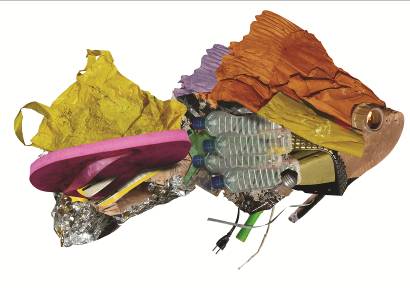 In 1985, the California Coastal Commission organized Coastal Cleanup Day (CCD) to address the growing amount of plastic debris littering our coast. Community-based cleanup events were organized at beaches throughout the State and nearly 2,500 Californians took part in what has grown to be an international movement today.
In the early 1990's, CCD spread inland because most marine debris found on beaches actually starts as urban trash or street litter carried by local waterways. So in 1996, Solano County began organizing its communities to rid our creeks, rivers, and lakes of accumulated debris to thwart their journeys to the coast.
Solano County Coastal Cleanup Day Annual Statistics
Year

Volunteers

Trash

(in pounds)

Recyclables

(in pounds)

Distance
Cleaned

# of Sites

# of Zero Waste Sites

1996

418

19,300

2,647

TBA

TBA

TBA

1997

917

34,965

927

TBA

TBA

TBA

1998

1,062

31,265

2,320

TBA

TBA

TBA

1999

1,014

26,800

7,355

TBA

TBA

TBA

2000

1,003

40,350

5,000

TBA

TBA

TBA

2001

1,456

49,724

4,859

TBA

TBA

TBA

2002

1,267

32,216

15,135

TBA

TBA

TBA

2003

1,433

13,907

3,553

TBA

TBA

TBA

2004

1,479

32,374

3,436

TBA

TBA

TBA

2005

1,925

53,931

9,165

TBA

TBA

TBA

2006

1,754

54,898

3,117

TBA

TBA

TBA

2007

2.066

55,475

3,971

  56

TBA

TBA

2008

2,386

48,604

6,068

  101

   50

TBA

2009

2,678

43,159

4,644

  84

  48

TBA

2010

2,966

28,714

4,384

  78

   51

    8

2011

2,818

56,929

3,517

  71

   55

  22

2012

2,942

80,963

2,863

  88

   57

   22

2013
2,062
41,968
2,587

  81

  58

  23

2014    
2,508
32,409
2,715
80 
60
17
2015

2,452

29,638

5,916

79

60

17

2016
                     1,834
  19,011
 2,762         
                           76
                           58
                           19

TOTAL

38,440

826,600

96,941

   788

497

128