New Request for Proposals- First 5 Center (Operator)
First 5 Solano Children and Families Commission is seeking proposals from a qualified organization to partner with the Commission to operate a First 5 Center (F5C) in Vallejo
For more information visit Request for Proposals
February-Oral Health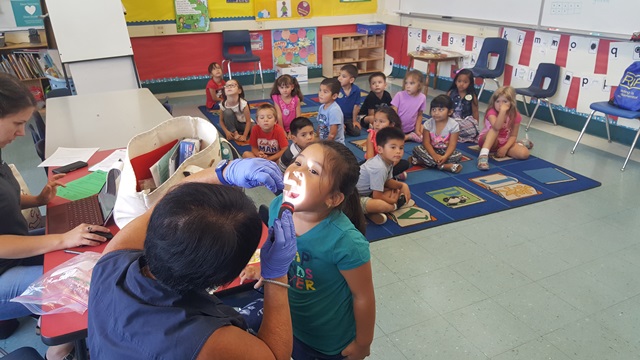 Untreated tooth decay can cause pain and infection that may lead to problems with eating, speaking, playing and learning. The good news is tooth decay is preventable. Here are just a few things you can do to ensure good oral health for your child:
Start brushing your child's teeth as soon as they appear.
First tooth. First visit! Make an appointment with a dentist as soon as your child gets his first tooth.
Talk to your dentist, pediatrician, or nurse about fluoride varnish for your child's teeth. 
Kids need floss too! If two teeth touch, it's time to start flossing.
When your babies teeth first come in, they may have sore or tender gums. Gently rubbing your child's gums with a clean finger, a small, cool spoon or a wet gauze pad can be soothing. You can also give the baby a clean teething ring to chew on. If your child is still cranky and in pain, consult your dentist or physician.

Did you know Giraffes have 32 teeth! The same number as humans!

Keep scrolling for more interesting facts and riddles!

Library Lovers Month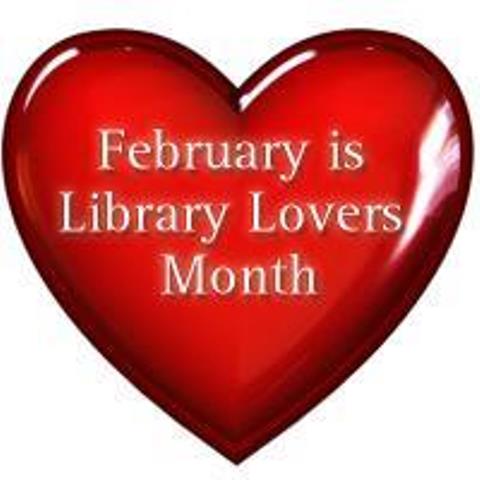 February is National Library Lovers Month. Libraries provide a place for us to enjoy great novels or to discover amazing adventures and untold history. Libraries also provide a quiet space to study, and so much more. For preschoolers, libraries entertain them with story times and hands-on activities exposing them to music, art and their first friendships. Many communities rely on their libraries for meeting space for public forums, socials, fundraisers and classes. Enjoy your library, and consider volunteering your time, too. If you don't have a library card, it's never too late! Visit your library to get one!
              For more visit: http://www.solanolibrary.com
Q: What Building has the most stories? A: The Library


Random Acts of Kindness Week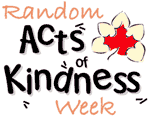 Random Acts of Kindness week is an annual opportunity to unite people around the world through kindness. Kindness promotes empathy and compassion; which in turn, leads to a sense of interconnectedness with others. Doing acts of kindness is one of the best activities you can do with your kids. It's a great way to bond as a family, a lot of fun and teaches kids about compassion and service. This year, it is observed February 11 through 17, capping off the week with "Random Acts of Kindness Day" on February 17. Below are just a few suggestions on how to observe Random Acts of Kindness week with your little ones:
Help your child hold the door open for someone.
Feed the birds with your child.
Pick up litter together as a family.
Let someone go ahead of you in line.
Say hello to everyone you see and smile, it's contagious!
For more Random Acts of Kindness Ideas go to:
 www.coffeecupsandcrayons.com/100-acts-kindness-kids/
Fact #1:
Kindness decreases levels of loneliness and helplessness and increases feelings of exhilaration, satisfaction, and well-being
Fact #2:
Developing prosocial skills in kindergarten, including kindness, can lead to healthier communities later on.
First 5 Solano Calendar

The 2019 First 5 Solano calendar is now available for distribution. The calendar provides tips for parents and caregivers, as well as recognizes observances for young children. There is also information on how to connect with local community resources to support children and families. We have included a tear out page that can be used to engage children in social emotional learning and a developmental milestones page to help parents monitor their child's development. This year we included a special character throughout the calendar to encourage parents to interact with their kids all year long. The calendar is FREE for the community and available in English and Spanish.Click on I want to order a calendar or call 707-784-1332 to have calendars delivered directly to your door.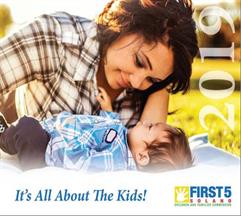 Resource Spotlight
Did you know that Medi-Cal eligible individuals are automatically eligible for Dental services? The Medi-Cal Program currently offers dental services as one of the program's many benefits. Under the guidance of the California Department of Health Care Services, the Medi-Cal Dental Program aims to provide Medi-Cal beneficiaries with access to high-quality dental care. Below are dental clinics in Solano County that accept DentiCal :
Fairfield Dental Clinic
2101 Courage Drive
Fairfield, CA  94533
(707) 784-2120
Vacaville Dental Clinic
1119 Monte Vista Ave
Vacaville, CA  95688
(707) 784-4670 
Vallejo Dental Clinic
365 Tuolumne Street
Vallejo, CA  94590
(707) 784-2120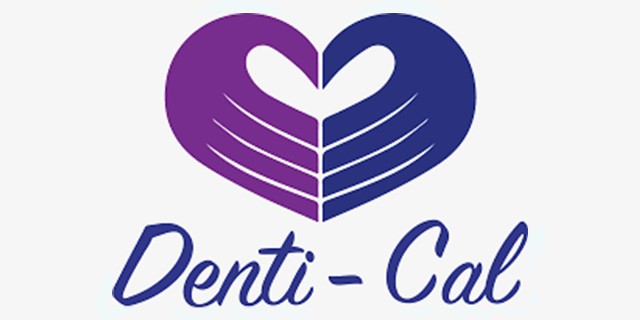 For more dentists and information visit http://www.denti-cal.ca.gov/
COMING SOON:

FREE Dental Services through CDA Cares Solano
 
CDA Cares allows volunteer dentists, with the assistance of other health professionals and community volunteers, to provide dental services at no charge to an average of 1,950 people at each two-day event.

WHEN: March 8-9, 2019 
WHERE: Solano County Fairgrounds












Visit: https://www.cdafoundation.org/cda-cares/solano/ for more information



Policy and Oversight Committee Meeting
AGENDA PACKET
Wednesday, February 20, 2019, 2017, 3:30 - 5:00 PM
First 5 Solano Office 601 Texas Street, Suite 210, Fairfield