First 5 Solano is pleased to announce the following opportunities for funding:

First 5 Solano Emergency Response Fund 

Funding available FY2020/21 (July 1, 2020 through September 30, 2020): $50,000 - Application period currently open

Grant Contact: Lorraine Fernandez, Program Manager lfernandez@solanocounty.com

For relevant documents, visit First 5 Solano's funding opportunity webpage

Request for Applications #2020-07: Triple P Positive Parenting Program  
Responses due: July 8, 2020, 5:00 PM PST

Mandatory Proposers' Conference: Wednesday June 10, 2020 1:30pm-3:00pm PST
via Zoom meeting http://us02web.zoom.us/j/84233597310

RFP Coordinator: Gene Ibe, Program Manager gmibe@solanocounty.com
Questions regarding this RFA may be submitted by email to cfcsolano@solanocounty.com no later than June 9, 2020 5PM PST

For relevant documents, visit First 5 Solano's funding opportunity webpage

Request for Applications #2020-05: Annual Grants
Responses due: June 8, 2020, 5:00 PM PST

RFA Coordinator: Juanita Morales, Program Manager jsmorales@solanocounty.com
Questions regarding this RFA may be submitted by email to cfcsolano@solanocounty.com no later than May 20, 2020 5PM PST

For relevant documents, visit First 5 Solano's funding opportunity webpage
Childcare for Essential Workers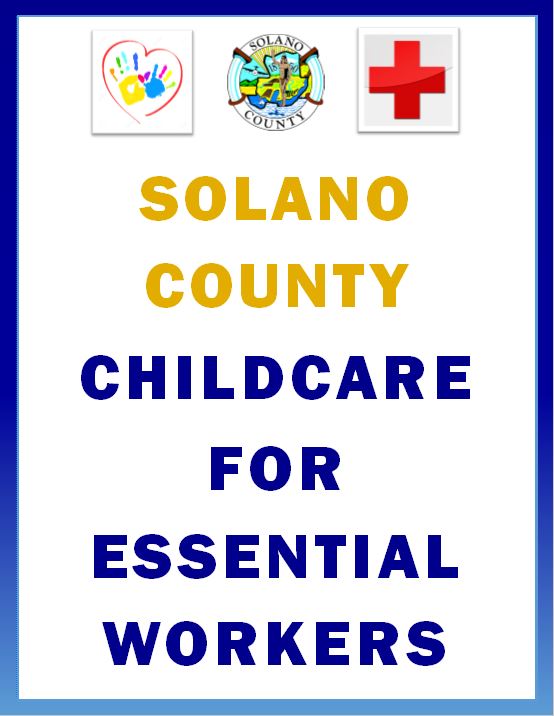 Click the image above for information on Childcare for Healthcare Workers, First Responders, Disaster Services Workers, and Essential Employees
COVID-19 Resources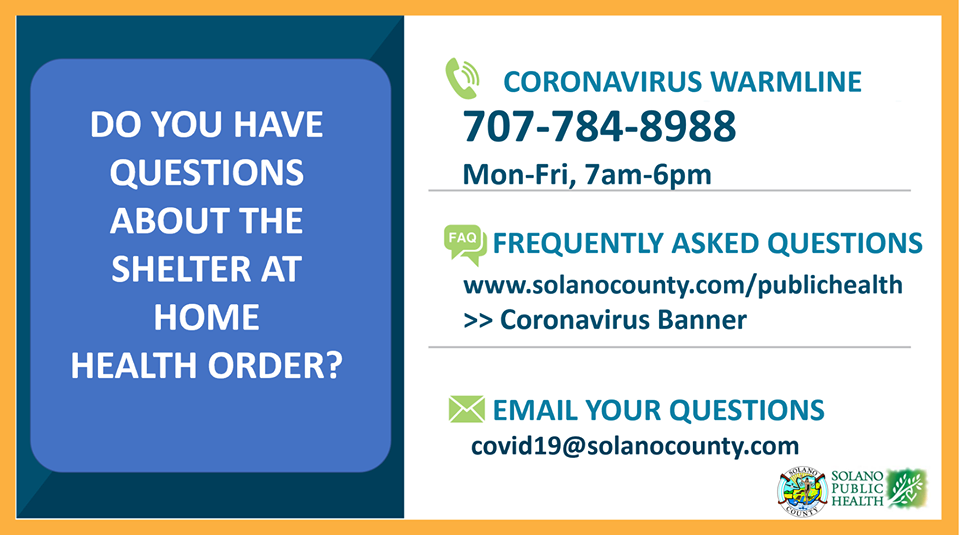 Click on the button above for local COVID-19 resources

Click here for to follow Solano County Public Health on Facebook
First 5 Center remains closed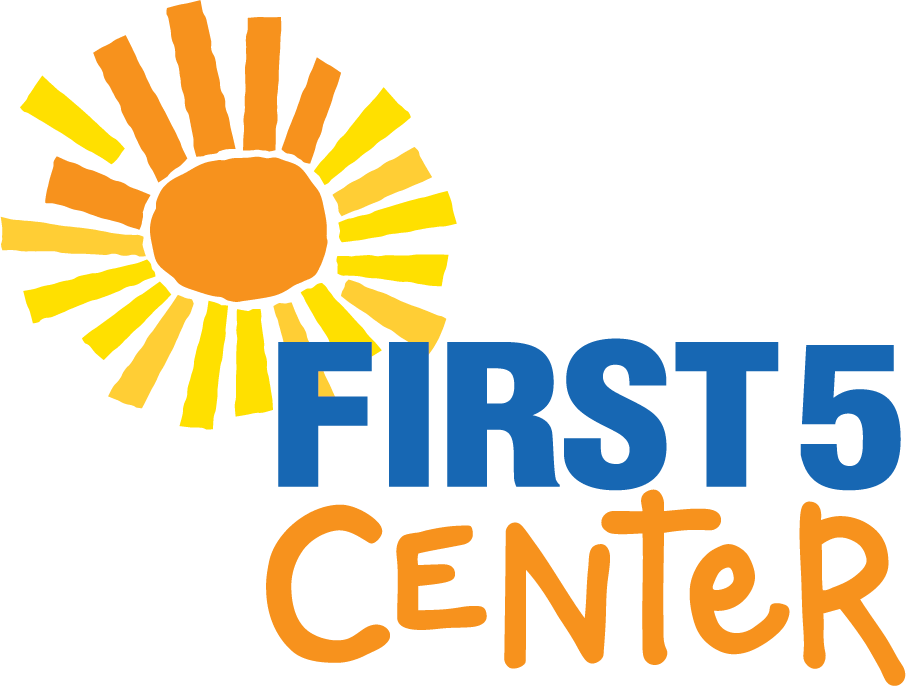 The First 5 Center is currently closed but staff is available by phone or email if you need assistance. Center staff is providing curbside pickup of produce diapers and activity bags for families with children 0-5 years of age. Check the Facebook page for days and times and follow for daily activities to do while you shelter at home with your little ones.
(707) 784-1240
VallejoFirst5Center@gmail.com


Check here for updates and to follow us on Facebook



Learning happens, one step at a time!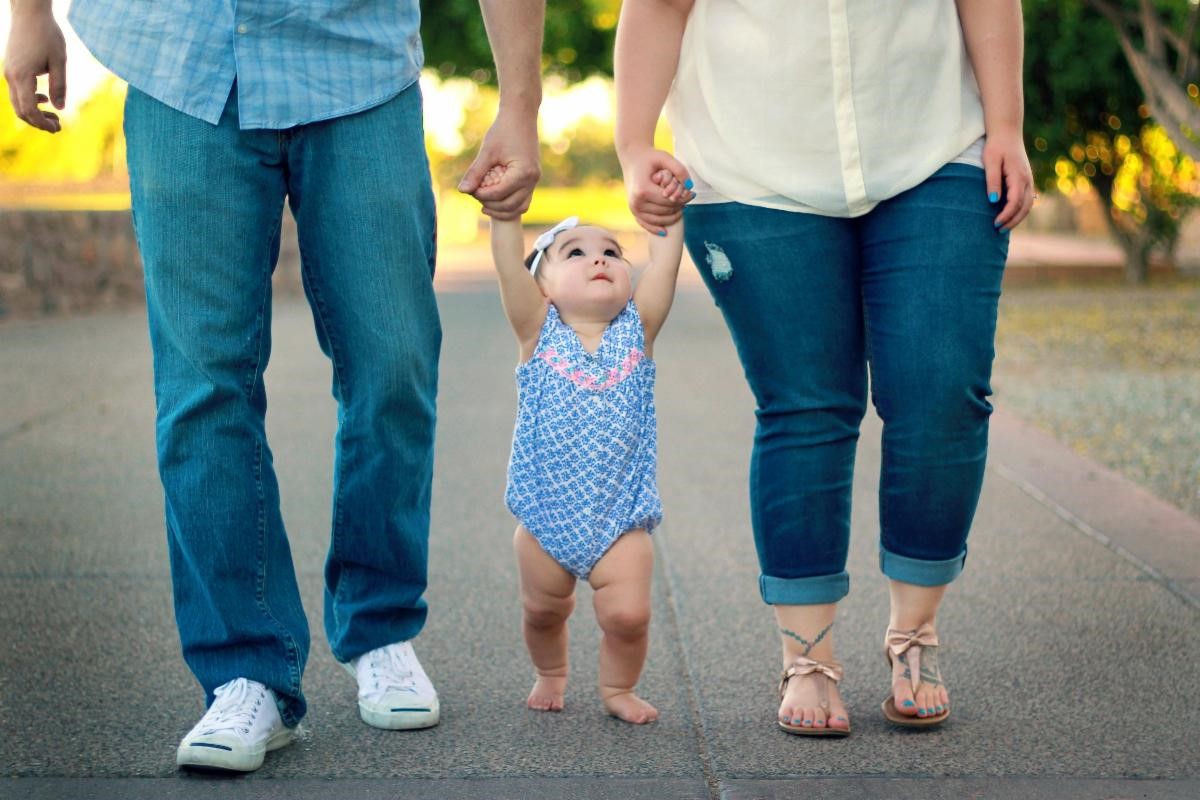 Every child learns differently and at their own pace. But how can you tell if your child is just not quite meeting the mark? A developmental screening takes a close look at how your child is developing. A common developmental screening tool is an ASQ or Ages and Stages Questionnaire. Completing a screening not only helps you celebrate milestones but can identify areas where your child may need some extra support. To get a development screening for your child call:

Help Me Grow Solano at 1-844-501-KIDS (5437)

Complete an ASQ online
Summer arrives June 20th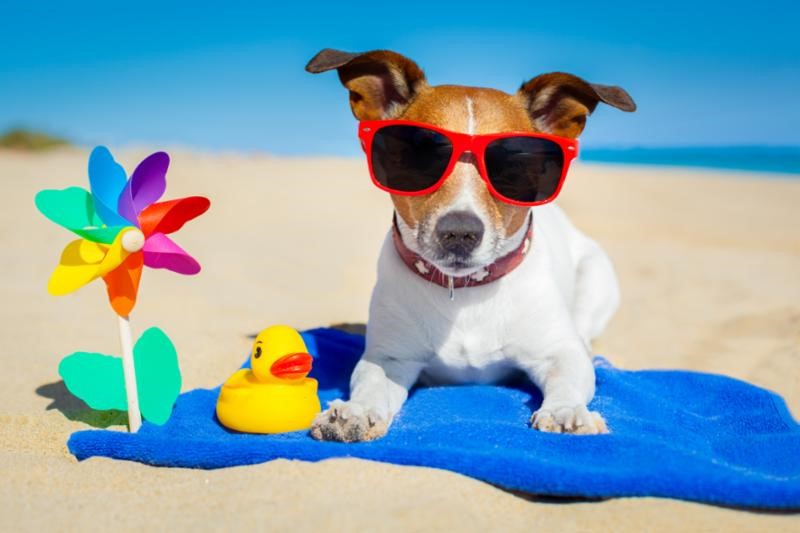 June 20th marks the First Day of Summer also known as the Summer Solstice. The Summer Solstice is the day with the longest period of sunlight because the sun is at its highest point in the sky and it takes longer for it to rise and to set. More hours of sunlight most likely means more time outdoors. Here are just a few sun safety reminders to keep you and your kids sun safe:

Apply sunscreen with an SPF of 30 or higher.

Avoid the strongest rays of the day (10 am-4 pm).

Cover up by using hats, sunglasses and lightweight clothing.

Babies under 6 months should be kept in the shade whenever possible.


Here is a video about sun safety!
Father's Day June 21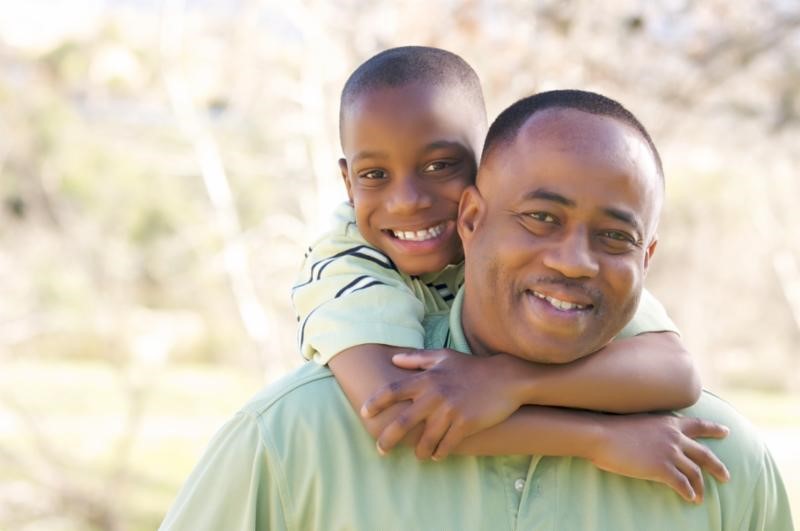 Father 's Day is an occasion to mark and celebrate the contribution that your own father or father figure has made to your life. We know that this Father's day may look a little different because of social distancing, but that should't stop us from recognizing the important role they play in our lives. Need some ideas on how to celebrate dad? Click on the button below


Ideas to celebrate Dad
The Solano County Fair has gone Virtual! June 18-21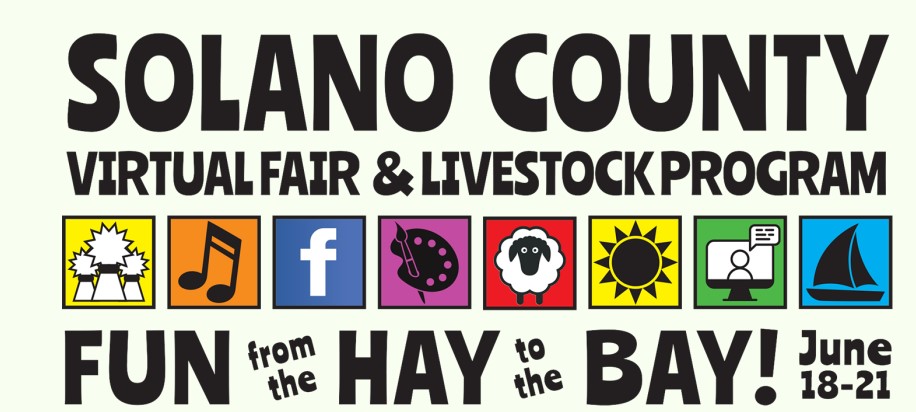 Watch virtual shows, concerts, and activities with the whole family by visiting the Fair website, and social media platforms.

Find out how to participate


Now Hiring for First 5 Center in Vallejo

Looking to be a part of a new and innovative program for families? Have experience working with young children? Want to make a difference in Vallejo?

Bay Area Community Resources is now hiring for the First 5 Center in Vallejo!


Click here for more info
Order your 2020 Calendar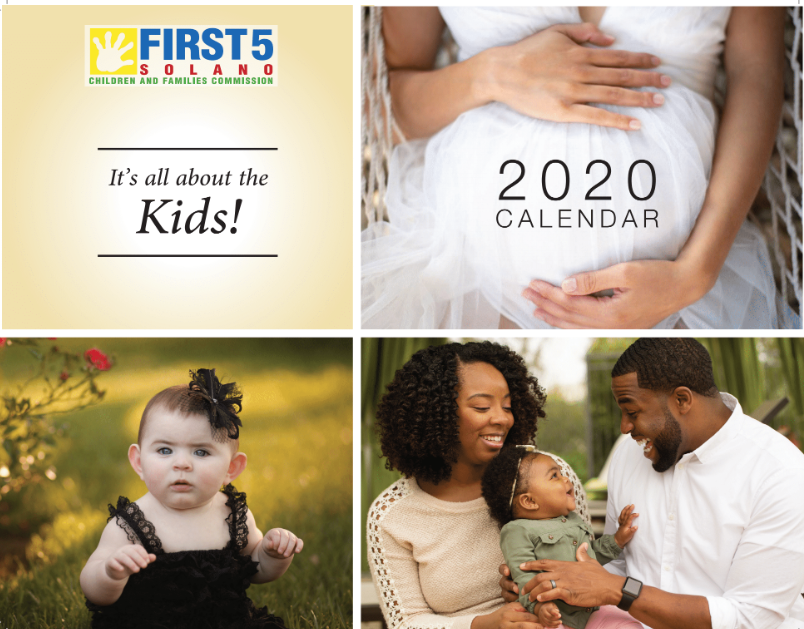 On behalf of the First 5 Solano Children and Families Commission, we are delighted to send you the 2020 First 5 Solano Calendar! The calendar is FREE for the community and available in English and Spanish. Individuals who would like to receive a calendar or organizations that would like to distribute calendars can order more.



Commission Meetings

First 5 Solano holds regular meetings; please click this link for schedule and agenda details.
First 5 Solano Commission Meeting
 June 23, 2020 5:30-7:30pm
3375 Sonoma Boulevard, Suite 30, Vallejo, CA  94590
Agenda   Packet