Get e-mail updates when this information changes.

DA supports production of new documentary,
Binge Drinking: The Rite of Passage
Solano County District Attorney worked with Dee Alarcon, Solano County Office of Education Superintendent, and Steve Padilla, Manager of Youth Development and Prevention Education Services, to produce a new documentary video entitled Binge Drinking: The Rite of Passage.
Binge drinking by high school and college students has taken a terrible toll on otherwise very talented youth. Therefore, the District Attorney was eager to help in this latest production. Moreover, the Sheriff and all of the Solano County Chiefs of Police joined him in supporting this new video.
The aim of this documentary is to help educate teens and their parents about the dangers of underage consumption of alcohol and about the particular dangers of binge drinking. If it helps even one individual or family, it will have been well worth the funding and the effort to produce it!
The District Attorney has seen all too often a lack of informed judgment on the part of both teens and their parents when it comes to alcohol. Well meaning, but uninformed, parents make the mistake of believing that their children will drink anyway, so it's better for the parents to supply the alcohol. This has led to kegger parties with the parents' full knowledge...often ending in tragedy or even the death of one of the children attending the party.
The bottom line is that alcohol is an adult beverage - not for children - and that it should only be used in moderation.  Hopefully, educating teens and their parents will help prevent injuries and/or death both to the kids and to others!
For more information about binge and underage drinking or to obtain a copy of
Binge Drinking: The Rite of Passage
please contact the Solano County Office of Education by calling (707) 399-4400 or by visiting their website at
Solano County Office of Education
.  
---
DA's Protecting Our Kids Program Now Offers FREE Software
Solano County District Attorney's Office created the Protecting Our Kids program to help parents and other concerned adults safeguard the Internet activities of young people. Protecting Our Kids gives parents and other adults in charge of supervising children's online computer activities the tools needed to protect kids from online predators and prevent them from engaging in Internet crime.

By understanding how to avoid the dangers of the Internet and how to take control of the family computer, parents can successfully keep criminal predators out of their homes and out of their children's lives. They can also learn how to prevent their children from using the Internet to break the law.

Please take time to view all of the sections on the Protecting Our Kids Web site. You can learn "How Bad is the Problem", "What Can I Do?", what "Parental Controls" are available, your children's rights under the "Childrens Online Privacy Act", how to access statewide and national databases pursuant to "Megan's Law", how to help your kids take the "Honest Surfer Pledge", view "Links" to other resources, and how you can obtain the "ComputerCOP" software.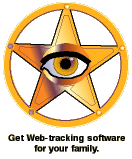 ComputerCOP software provides a quick, easy way for parents to determine what their children are doing while on the computer and to assess their kids' exposure to objectionable or even dangerous material. By inserting the mini-CD, ComputerCOP instantly scans for potentially objectionable images and text - drawing on its database of nearly 1,000 red-flagged words and phrases associated with pornography, drugs, violence, hate crimes, and gambling. ComputerCOP even scans files that have been deleted.

For more information about ComputerCOP, please click on the link in the column at left.
Get the ComputerCOP Software FREE:
Solano County residents can obtain the ComputerCOP for
FREE
.
- You can request one by sending a letter to:
ComputerCOP Software
Solano County District Attorney's Office
675 Texas Street, Suite 4500
Fairfield, CA 94533-6340
---
District Attorney's Office is located in the County Government Center
The District Attorney's Fairfield office is located in the
Solano County Government Center
.
The address is:
Solano County District Attorney's Office
675 Texas Street, Suite 4500
Fairfield, CA 94533-6340
The telephone number is:
(707) 784-6800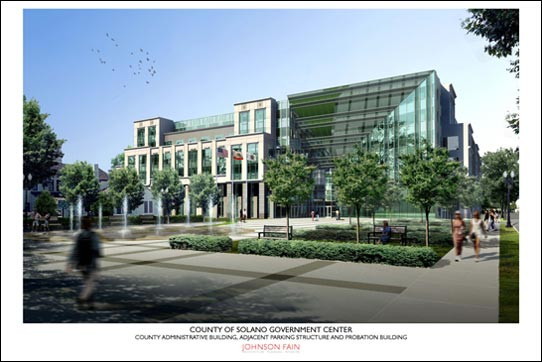 For a
brief history of Solano County courthouses and other government offices
, please see the informative article by Sabene Goerke-Shrode,
A Complex History
, published in the Vacaville Reporter on December 12, 2004.
---
Obtain A FREE Credit Report From AnnualCreditReport.com
The Fair and Accurate Credit Transactions Act (FACTA), approved by Congress in December 2003, led to the creation of the
AnnualCreditReport.com
website. Now, consumers may visit that website at any time to obtain an annual credit report from each of the three credit reporting services - Experian, Equifax, and Trans Union.
It is recommended that consumers review the information from each bureau, but not at the same time. For example, one might obtain a report from one source in April, from a second source in July, and from the third source in October. You can expect each of the three national services to ask a couple of verification questions, just to be certain who is requesting the information. The verification questions could only be correctly answered by a particular consumer.
The annual credit reports do not provide your FICO risk score or any generic risk score models, but they will show the most current information the bureaus have on file. The consumer may dispute anything on their credit reports by writing the three national credit services. They must verify the information contained in their files within 30 days. If the information is correct, the services will notify the consumer that their credit report will not be changed. If the information is found to be inaccurate, the service will notify the consumer of the appropriate deletions. In such case, the disputed data will be suppressed in any future credit report. For more information, please visit
AnnualCreditReport.com
.
You can also obtain free credit reports by calling
AnnualCreditReport.com
toll free at 877-322-8228 or by sending a request to AnnualCreditReport, PO Box 105281, Atlanta, GA 30348-5281.
CONSUMER WARNING
:
You may have heard or seen advertisements offering a "FREE" credit report from a website known as
FreeCreditReport.com
. This site offers credit services, including a "free" report, but it is important to recognize that this is not a free service but rather a for-profit business.
Please note the following WARNING from the California Attorney General's Office:
The
FreeCreditReport.com
website is owned by Experian, and they are attempting to sell you services, such as providing you with a credit score, beyond your free report. The law does not require that credit bureaus give you a credit score, just the report. Consumers should be careful about all web sites that offer a "free report." We have settled two lawsuits against credit repair companies that advertise this way, and which then mislead consumers into paying for other services they did not know about or agree to. The only legitimate site to get a free report is
www.AnnualCreditReport.com
.
The Federal Trade Commission has also published a WARNING:
Some sites claim to offer "free" credit reports, but they may charge you for another product if you accept a "free" report. There is only one authorized online source for you to get a free credit report under federal law -
AnnualCreditReport.com
. For more information, visit
ftc.gov
.
How To Stop Getting Those Annoying Credit Card Applications
Consumers are entitled to contact each or all of the major credit bureaus and request them to stop sending you credit card solicitations and related offers. For more information, call 888-5OPTOUT (567-8688).
One Example of a Current Identity Theft Scam
A new identity theft scam is being perpetrated on unsuspecting victims. In this scam, the would-be thief calls the residence or office number of the victim and identifies him/herself as an officer or employee of the local court. The scammer announces to the victim, that he/she has failed to report for jury duty, and that a bench warrant was issued against them for their arrest. The victim's reaction is, understandably, one of shock and surprise which places them at an immediate disadvantage and much more susceptible to the scam. The victim will rightly deny knowledge of any such claim; that no jury duty notification was ever received.
The scammer then shifts into high gear, reassuring the victim of the possibility this is all "just a misunderstanding" or "some sort of clerical error" that can be straightened out on the phone. He/she tells the victim that all they need to do is "verify" their information with a few simple questions. Any reluctance on the victim's part, and the scammer will again threaten that the failure to provide the information will result in an immediate execution of the arrest warrant. The scammer obtains names, social security numbers, dates of birth, and will solicit credit card or bank account numbers claiming these will be used by their credit bureau to "verify" the victim's identity. Family members who receive these calls are especially vulnerable to coercion. Threats against the victim's career, should he/she be arrested and now have a criminal record, are frightening and persuasive.
Be alert to this threat to your personal information and identity. Legitimate court employees will never call to solicit information. Instead, courts would send any official notification by standard mail delivery. Any person receiving calls such as those described above should record the scammer's phone number (if Caller ID is available) and immediately report the contact to law enforcement officials.
---
---